VERSATILE DISTRIBUTION SERVICES
Delivering a Complete Solution.
Versatile Distribution Services (VDS) is a value-add, boutique style distributor and OEM-Integrator, specializing in high-performance computing systems, providing complete workflow solutions.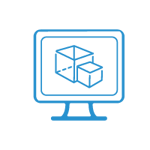 VDS offers Workflow Solutions from Hardware & Software to Ingest & Archive.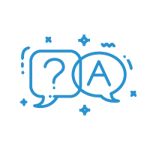 VDS has an entire Professional Services team with a diverse portfolio from IT consulting to implementation, and integration.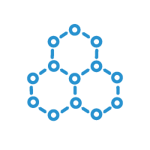 Unlike a traditional pick, pack, and ship distributor - VDS focuses on delivering a turnkey solution.
RESELLER SERVICES
We aim to make our value-added reseller's jobs easier and be their #1 trusted and reliable vendor!
Versatile Distribution Services (VDS) is a value-add, boutique style distributor, specializing in high performance computing systems, providing complete workflow solutions in support of our ISV and OEM partners, to meet the needs of our reseller channel.
ISV/OEM SERVICES
VDS understands the unique needs you have, from design and configuration to resource automation, we optimize and deliver customized solutions based on any needs.
We take the complexity out of designing a hardware solution all the way to fulfillment, so you can get your products to market faster.
PROFESSIONAL SERVICES
Information technology should empower an organization, not hinder it. Contact us to learn how we can augment your service team to overcome IT challenges as well as enhance your offerings to meet your customer's needs.
VDS offers a portfolio of IT professional services and postproduction solutions that can help you drive productivity and innovation.
MANAGED SERVICES
Effective and efficient IT is essential to any business' success. Management is the key. Through years of experience designing and supporting on-premise, hybrid, virtual and cloud solutions, VDS can aid you, our Value Added Reseller, with reliable solutions for your End Users based on best practices. We offer a suite of Managed Services options designed to keep IT assets secure and fully functional. Our team uses pro-active, results-oriented analytics based on deep, real-world experience, knowledge, and world class IT certifications.
Don't Just Take Our Word For It.
In building solutions, there are a lot of pieces that must come together to solve a unique problem statement, and that requires distribution partners that not only sell a product, but a service, and can be part of that solution. VDS has come to the table time and time again, saving us hours on engineering and sourcing, by having the latest server specifications for a particular platform, and providing all the middle ware we need to complete the media supply chain. They are vastly knowledgeable in file-based workflow technology, making them an invaluable distribution partner.
—
Liz Davis,
Vice President, Media Workflow Group,
Diversified
VDS has been a pivotal partner in servicing our customer base with quick responses, solid inventory access, and a great team to work with. VDS has helped Key Code Media keep our clients ahead of technology.
—
Scott Williams,
VP of Professional Services, Key Code Media
There are business relationships and then there are business partnerships. My personal experience has been that VDS is firmly in the "partnership" column as I've worked with them over my 20+ years of service with Avid. They have a unique passion and drive to stay current on all of the latest technology and solutions for their clients, while continuing to bring the best of what we recognize as customer service and satisfaction. Avid has benefitted greatly from working with VDS's entire team. I cannot overstate VDS's role in keeping us responsive to customers and finding new success.
—
Jeff McFadyen,
Director Pro Video-Cloud Sales, US, AVID
Versatile Distribution Services has been a trusted and valued supplier for MARSHALL GRAPHICS SYSTEMS for many years. We rely on their personnel keeping up with the evolving configurations required by the manufacturer applications we sell, sparing us some of the effort in the specification and quoting process. And, during the infrequent times when a problem situation occurs, they have been there for us to help make things right.
—
Bill Hite,
President,
MARSHALL GRAPHICS SYSTEMS