Webinar

Join VDS as we host LiteTouch to learn about their interactive flat panels, accessories, and video walls!
June 21st 2023 | Microsoft Teams
You may have seen LiteTouch featured in our Booth at NAB Vegas this past April - here is your chance to learn more about their Interactive Touchscreens and get a demonstration straight from the experts themselves.
Register Now
Webinar | Versatile Distribution Services & Leostream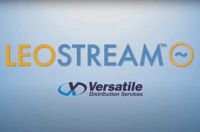 Versatile Distribution Services hosts Leostream to discuss and demonstrate Leostream 9 platform. Remote access isn't just for the data center. Leostream manages user connections to and from just about anything, anywhere, anytime and from any device including virtual and physical workstations, quickly and securely.