Resellers, expand your offerings with VDS Managed Services!
Making Any Business More Efficient.
Effective and efficient IT is essential to any business' success. Management is the key. Through years of experience designing and supporting on-premise, hybrid, virtual and cloud solutions, VDS can aid you, our Value Added Reseller, with reliable solutions for your End Users based on best practices. We offer a suite of Managed Services options designed to keep IT assets secure and fully functional. Our team uses pro-active, results-oriented analytics based on deep, real-world experience, knowledge, and world class IT certifications.
We can support and manage the IT infrastructure of any sized organization. Our fixed cost solutions are the perfect answer for organizations looking to outsource routine work and focus on mission- critical areas.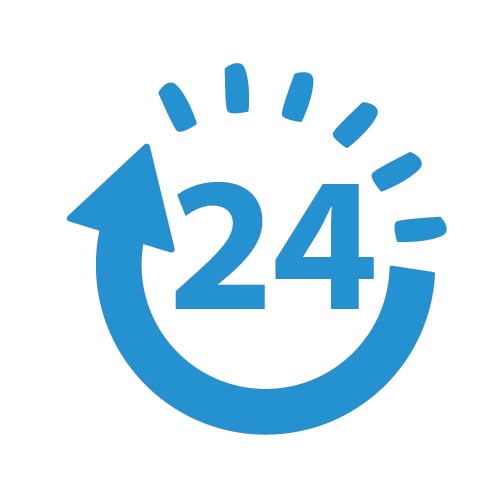 With VDS's Managed Services, your organization, or your end users, daily IT operations are actively monitored 24x7x365 by our team of experts.
Key Managed Services Features:
24x7 monitoring and alerts, uptime and status reports, break/fix support
Patch and firmware update management with proactive maintenance
Trending and performance analysis
Quarterly business reviews with a full suite of performance and analysis reports
Our Managed Services team provides full-service end user, server, networking, and SAN support.

END USER SUPPORT
Security and critical patching
Reporting and quarterly reviews
Application support (Multi OS, MS Office and Office 365, applications under support)
Antivirus and malware protection
Basic configuration changes (adds, moves, and changes) under 1 hour
Complete desktop/end user lifecycle management, including acquisition, custom secure image builds, and equipment disposition
Remote monitoring and remediation

SERVER SUPPORT
Device monitoring and notification (up/down, key services, capacity utilization)
Firmware and critical patching
Reporting and quarterly reviews
Antivirus and malware protection
Basic configuration changes (adds, moves, and changes) under 1 hour
Device diagnosis, notification and remediation
Remote monitoring and remediation Advanced application support (i.e., Exchange, SQL, SharePoint)
Active directory management
Backup and business continuity

STORAGE AREA NETWORK SUPPORT
System monitoring (RAID health, high latency, free/allocated space, network connectivity, disk health/performance) and notification
Firmware updates/critical patching
Reporting and quarterly reviews
Device diagnosis, notification and remediation
Basic configuration changes (adds, moves, and changes) under 1 hour

NETWORKING SUPPORT
Device monitoring (switches, APs and controllers) and notification
Firmware updates/critical patching
Reporting and quarterly reviews
Device diagnosis, notification and remediation
Basic configuration changes (adds, moves, and changes) under 1 hour
Monthly backups of supported appliance configurations