A COMPLETE HARDWARE AND SOFTWARE SOLUTION TO POWER A REMOTE WORKFORCE
HP's ZCentral Remote Boost has helped the media and entertainment industry transition to a new way of working. By providing remote access to advanced computing, editors, artists, and other creative professionals can now create and collaborate from anywhere.
ZCentral is more than just Remote Boost, as HP released ZCentral Connect, a light
-weight connection manager geared specifically for ZCentral Remote Boost.
ZCentral Connect Management Software
allows the IT manager to manage and monitor ZCentral Remote Boost connections. It's designed to simplify the management and sharing of centralized workstations with multiple users powered by HP ZCentral Remote Boost

software to provide amazing remote workstation experiences.
With ZCentral Connect, HP has become the only IT company that is the single product line source for all the hardware and software for a virtual desktop infrastructure (VDI) environment. The entire VDI stack has been designed from the ground up, and perhaps more importantly supported by HP.
HOW ZCENTRAL REMOTE BOOST WORKS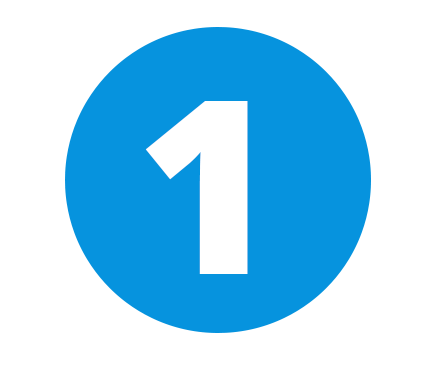 WORKSTATION "SENDER" DEVICE
Download ZCentral Remote Boost sender software onto your racked or non-racked high-performance workstation. The software is included with every Z PC and available for purchase on non-Z devices. *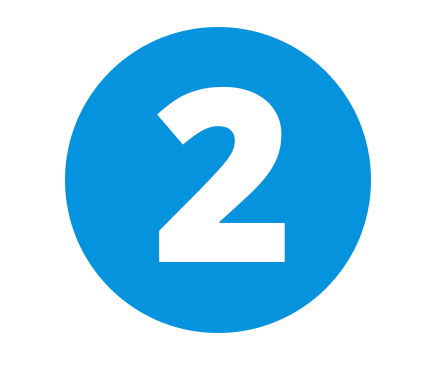 CONNECT
ZCentral Remote Boost connects your end point device to the powerful workstation in your office, allowing it to be accessed for graphics-intensive work by the end-point device.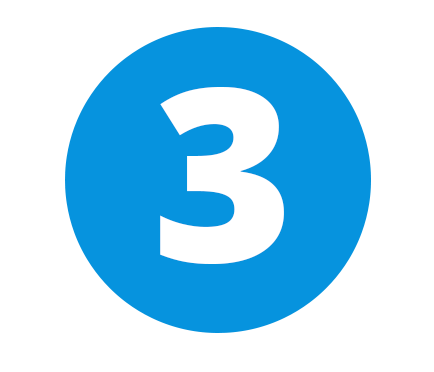 END-POINT "RECEIVER" DEVICE
Download ZCentral Remote Boost receiver software onto any end point device of choice--laptop, tablet, or even thin clients, with support for Windows, Linux®, and macOS. The software is included with every Z PC.*
*HP ZCentral Remote Boost Sender does not come preinstalled on Z Workstations but can be downloaded and run on all Z Workstations without license purchase through December 31, 2022. The software is available for download at com/ZCentralRemoteBoost. License purchase is required to use ZCentral Remote Boost Sender on non-Z hardware. Purchase of the HP-Teradici single subscription will be required beginning in 2023. Don't wait – a CA+ subscription (ZCentral Remote Boost and Teradici CAS) can be purchased now. Contact VDS Sales for more details.
HOW ZCENTRAL CONNECT WORKS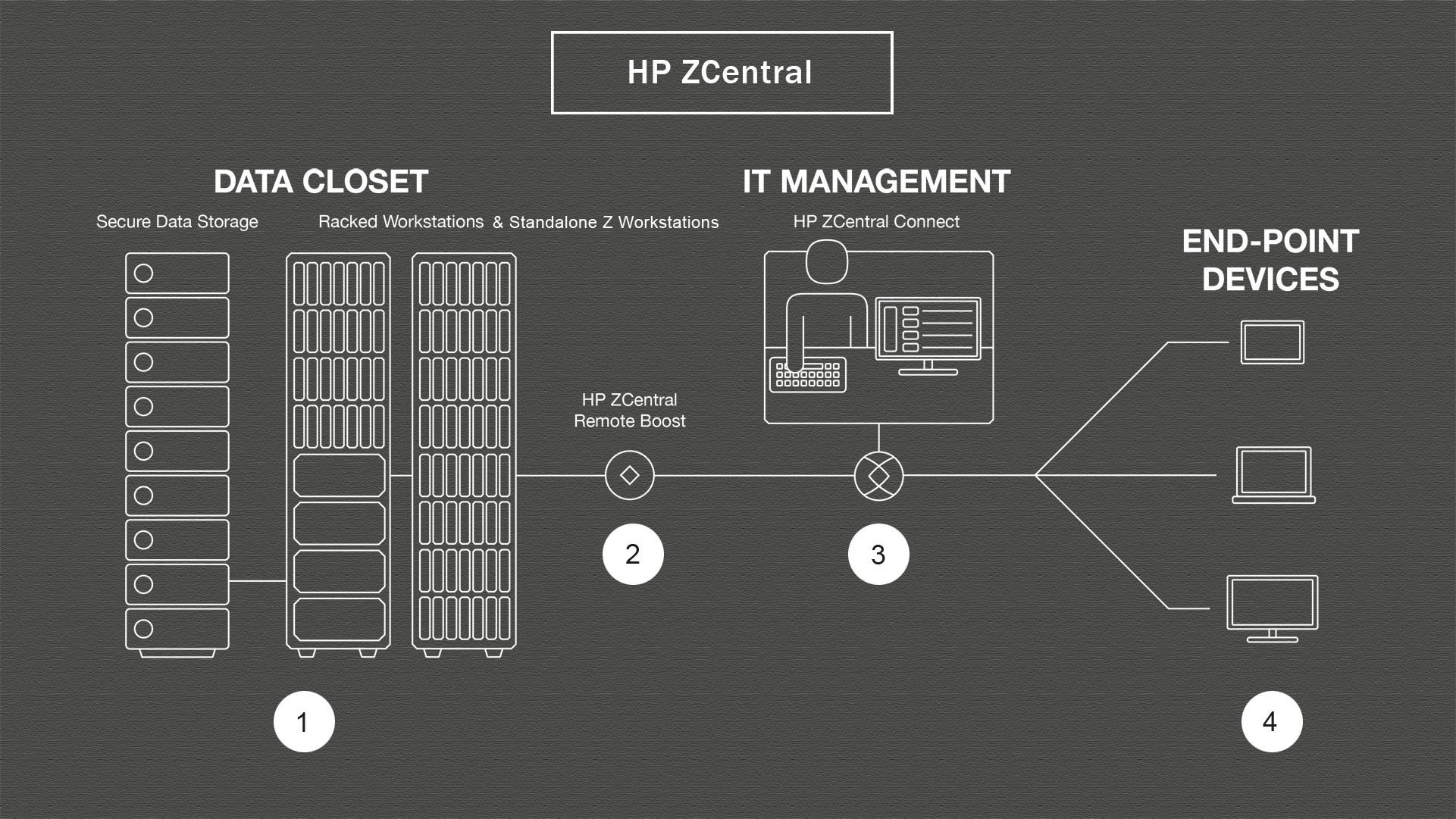 MANAGE YOUR TEAM'S CONNECTIONS WITH ZCENTRAL CONNECT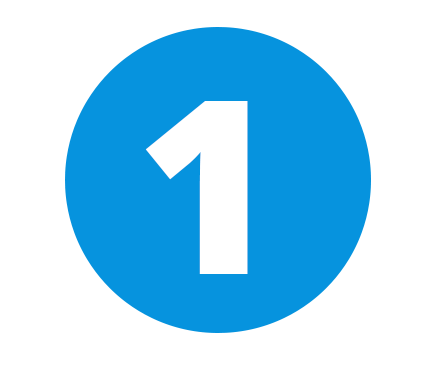 RACKED Z WORKSTATIONS
Deliver the power and performance needed for intensive workflows. They're rack mountable for co-location next to your data storage and fast access to project files.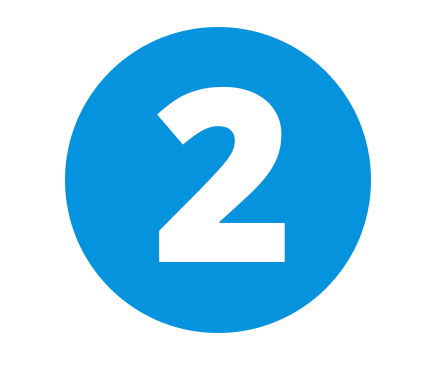 HP ZCENTRAL REMOTE BOOST SOFTWARE
Allows users to access Z workstation power from an end point device of choice, with support for Windows, Linux®, and macOS. Simply download ZCentral Remote Boost Software onto the workstation and end point device.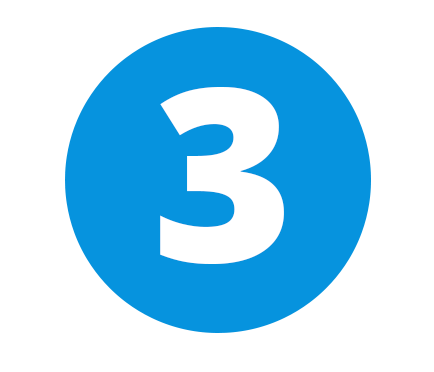 HP ZCENTRAL CONNECT IT MANAGEMENT SOFTWARE
Allows the IT manager to manage and monitor ZCentral Remote Boost connections. And with the scheduler feature, IT managers can allow their users to schedule or request dedicated time.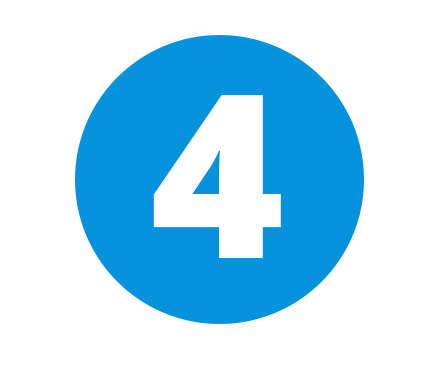 END-POINT DEVICES
Get workstation level performance on your laptop or tablet after installing ZCentral Remote Boost receiver software and connecting to a racked Z workstation.
GET THE SIMPLICITY YOU'VE BEEN LOOKING FOR
ZCENTRAL VS VIRTUALIZED SERVERS
Unlike a virtualized server, our solution provides direct, undivided access to workstation-class performance without the additional maintenance and costs.
ZCENTRAL VS CLOUD
Cloud-based solutions don't offer the cost-structure you need for power-users. Get predictable pricing without trading-off configurable performance.
ZCENTRAL VS OTHER WORKSTATIONS
As the world's only single-source remote workstation solution, no extra remote hardware or software is required. It's a simple end-to-end solution.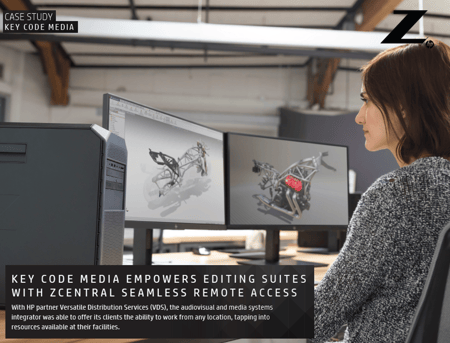 We are more than pleased to have partnered with Key Code Media and HP. Take an in-depth look at the success of this working relationship empowering editing suites with ZCentral Remote Access.
Versatile Distribution Services is a leading OEM-I of HP Solutions in North America. Please contact us for a demonstration.
VIDEO
ZCentral | Z by HP

THE FUTURE OF REMOTE COMPUTE IS BRIGHT
GET THE BEST OF BOTH. TERADICI CAS AND ZCENTRAL REMOTE BOOST.
The first step towards combining the best of both Emmy® Award-winning remoting software solutions is here, and the choice is yours.
Available now, a single 1-year subscription2 of Teradici CAS and ZCentral Remote Boost for the flexibility to choose the right software suite to tackle graphics or compute intensive projects from anywhere. Teams can securely access the cloud, virtual machines, or localized workstations from most devices for fast responsiveness and high-definition image quality, even with film editing and big data visualizations.
Getting the HP-Teradici single subscription (also known as the Teradici CA+ subscription) is the start of what will be an amazing year ahead as HP and Teradici bring the best of both worlds together into a single product in 2022. The future combined product will be based on the Teradici CAS software and licensing platform while including many of the features of ZCentral Remote Boost and ZCentral Connect that are not in Teradici CAS today.

For ZCentral Remote Boost users
Choose to try or upgrade to HP-Teradici single subscription.

For RGS 7 or older users
Now that RGS support has expired (as of March 2021), there's no time like the present to future-proof your infrastructure and workforce by taking advantage of new features and support with the HP-Teradici single subscription.

For Teradici CAS users
You're good to go! Your current CA+ subscription is the HP-Teradici single subscription so you're already set up to take advantage of the best of both worlds as more features get added to Teradici CAS in 2022.
Have questions on what your clients should purchase now or how to make the transition from Remote Boost to HP-Teradici single subscription? Contact VDS Sales today!
2HP and Teradici single 1-year subscription (CA+ subscription) includes HP ZCentral Remote Boost, Teradici CAS, and for a limited time HP ZCentral Connect version 22. Minimum five (5) seats required per order. Subscription expires one year from date of purchase and will not automatically renew. After one year, unless you renew your subscription, you will not have access to the remote computing device using the CA+ software.