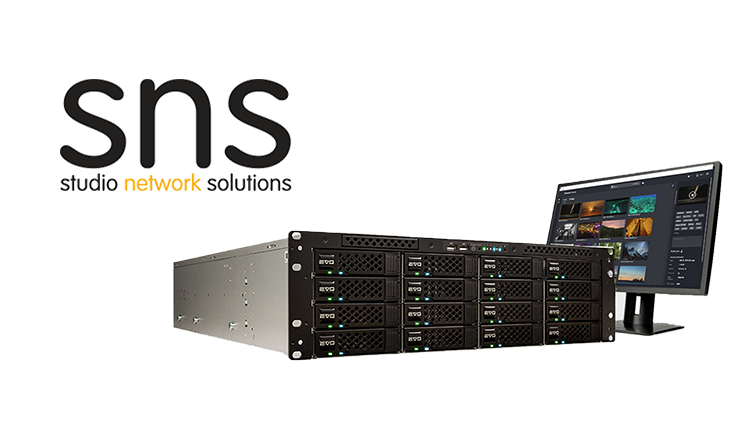 Studio Network Solutions (SNS) specializes in shared storage hardware and software technology for Mac, Windows & Linux workgroups. Since 1998 SNS has been advancing workflow efficiency for the media and entertainment, broadcast, post production, digital content creation, game development, and education and government marketplaces.
Versatile Distribution Services is a leading Distributor for SNS solutions in North America. Please contact us to learn more or to set up an online demo with SNS and your end user client.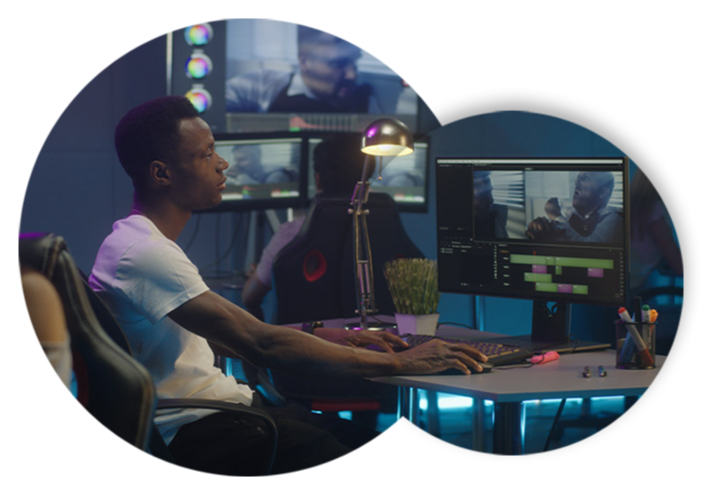 WHY SNS?
Their mission is — and has always been — to help media teams of all sizes succeed, by enabling them to affordably collaborate and easily store, organize, and share huge amounts of data.
Discover their company's unique background and just some of the reasons users give for choosing SNS and thir products over other options.
Digital content producers around the world choose SNS – from individual freelance video engineers to multinational media powerhouses and broadcasters—as well as universities and other public sector clients, corporate in-house media, life sciences, churches, creative agencies, and professional sports organizations.
SNS EVO is designed and built for professional media editing and post-production applications like Final Cut Pro, Avid Media Composer, CC/Premiere Pro, Resolve, Smoke, Scratch, and Pro Tools. In fact, it can be used with any application, but its prime directive is to handle the intense demands of video and audio editing, in real-time, by many concurrent users.
MEET EVO & SNS VPN.
REMOTE EDITING JUST GOT EASIER...
Remote Workflow with EVO blends the power of high-performance networked storage with the convenience of working from anywhere. SNS Cloud VPN provides remote connectivity to EVO from around the world. Nomad, EVO's remote workflow utility, helps creative collaborators retrieve the media they need remotely, including auto-generated proxy files for offline editing.
SUPPORT &SERVICE OFFERINGS
24×7 support plans, training, installation, workflow consulting, and remote/on-site services available.
SUPPOT PLANS
Choose Basic, Standard, or Premium technical support to best fit the needs of your organization.
INSTALLATION
On-site installation or remote commissioning services make deployment a breeze.
TRAINING
Their product and workflow experts take your team through on-boarding and basic use.
MIGRATION
If your current MAM system has become so complicated that no one wants to use it... they can help.
EVO Shared Media Servers
EVO is a shared storage video editing server for digital media workflows and demanding use with leading professional applications.
Available in 16 bay, 8 bay, and 4 bay configurations
The EVO suite—included with every new system—includes the powerful and easy-to-use ShareBrowser MAM, Nomad, and cloud-integrated Slingshot automation system. Editors around the world use these apps to power a modern, practical, on-premise and remote workflow solution.
---
NEED NEARLINE?
EVO is also available in a Nearline version, capable of clustered operation and scalability to multiple petabytes in a single namespace. Pairing your main EVO with a companion EVO Nearline system is an easy, effective, and economical way to set up tiered storage for your workflow.