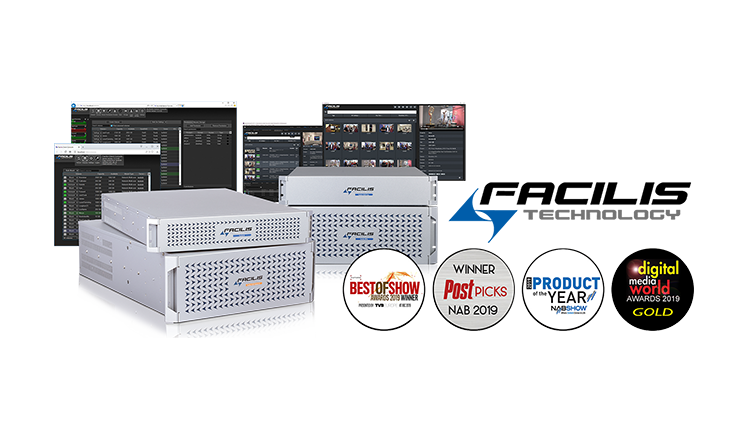 VDS is the exclusive distributor for Facilis products throughout North, South, and Central America & the Caribbean. We have Dedicated sales resources for our resellers and can provide Pre-Sales collaboration with Facilis for their end user opportunities. Let us help you plan the ultimate solution for your client's production challenges.
Facilis Technology, Inc. designs and builds premium, turnkey shared storage solutions for collaborative media production across all content creation workflows. Their production-proven solutions are designed for use by the craft editor, facility engineer, and owner-operator alike. Flexible, scalable, and compatible with industry-standard creative solutions, Facilis' products blend seamlessly into any network environment and have been installed in thousands of facilities worldwide.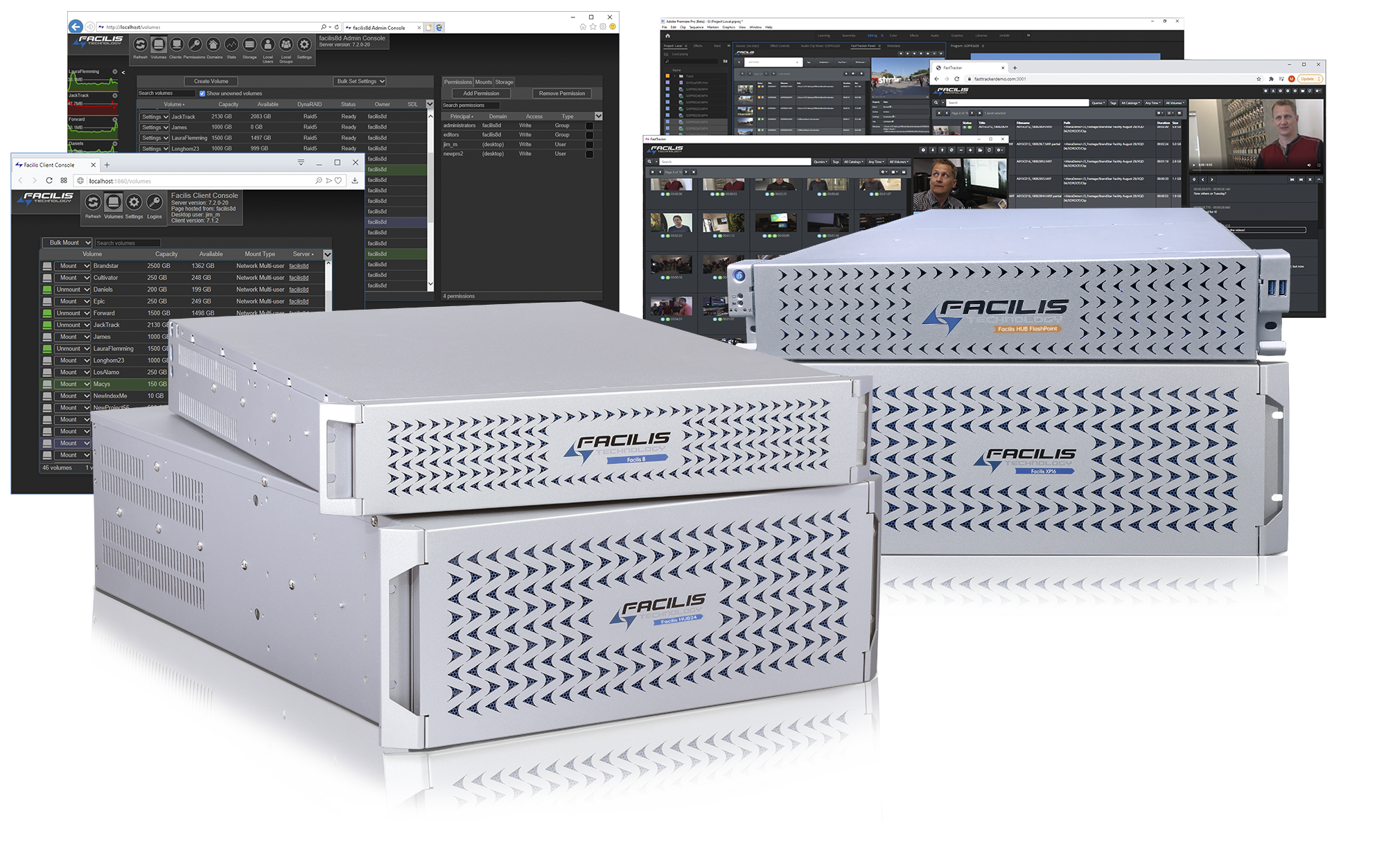 WHY FACILIS?
Software-defined workflow technology that enables project efficiency and data redundancy without complexity.
Selectable RAID levels up to 4-drive failure per resizable volume makes hot spares a thing of the past.
Ease of setup and administration - only two interfaces for all features, one for MAM and Archive/Backup, and one for volume, permissions, and performance management.
Integration with LTO and Cloud at the volume level, with no separate software to learn.
Best option for creative-managed facilities and limited on-site staffing to manage the network.
World-class customer support and a 16-year track record of satisfaction and growth within notable facilities and corporations.
SUPPORTED APPLICATIONS
Supporting every creative application in use today, with advanced integration and expertise in Adobe CC, DaVinci Resolve, Avid Media Composer or Pro Tools, and Final Cut Pro.

FastTracker Adobe Premiere Panel with full Metadata Import

Da Vinci Resolve Integrations in Studio 17

Library Sharing

for Final Cut Pro

Avid File System Emulation

for Bin and Media Sharing
WORKING REMOTE
Facilis carries on the simplicity and support for creative facilities that require hybrid on-prem and at-home with the right amount of technology to enable efficiency but still respect the embedded project workflows.
Object Cloud storage is easily integrated into the internal volume structure, with drag-drop and automated data movement options, or managed through FastTracker MAM with media movement and proxy creation to cloud.
Facilis Edge Sync combines simple cloud integration with a Cosmos Database that synchronizes multiple desktops to the on-prem cache volume, so media created in local facility or remote workstations is instantly available everywhere.
Facilis Web Console has client software for home systems to connect through VPN into he facility network, using the same authentication method and permissions management as the on-prem workers.
FastTracker Web enables remote desktops to browse the entire database of on-prem media, secured by user account and catalog access. Download sources to remote desktops, or create low bitrate proxies on demand.
SUPPORT & SERVICE OFFERINGS
Imagine quoting a product that doesn't make your customer cringe at the mandatory first-year support costs. Support, software licensing and advance replacement warranty is included for year 1, and a sliding scale per server model for Total Care (software & hardware) contracts, which average well under 15% of the server unit cost alone.


A software and support only package is available for any age server at a flat rate, to keep the customer updated with the latest software and features.



Facilis offers on-site assistance with install and configuration, remote operational training and published reseller certification and end-user training.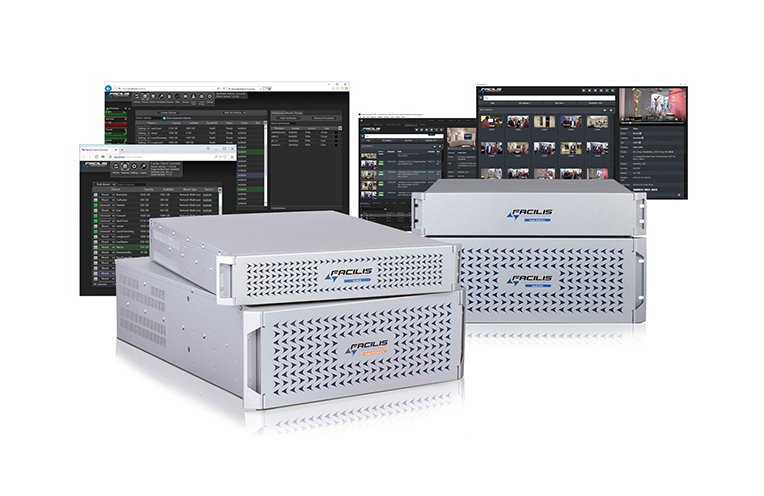 Software Defined Shared Storage for Creative Workflow
Facilis HUB is an industry-leading SAN storage video server dedicated to 4K film and video post-production and content creation workflows.
Volume & User
Management and Security
The Facilis Web Console gives you total control over your shared storage environment. Create, change and permission project-based storage volumes, and deploy them to the desktops of the facility workstations with the push of a button.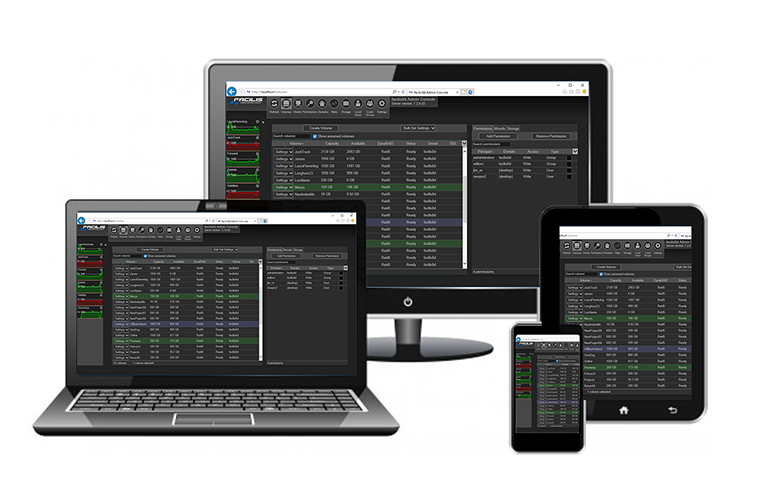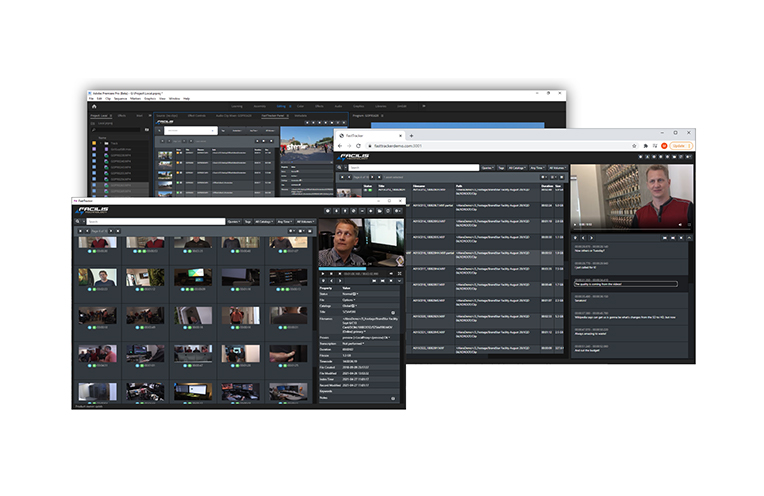 FastTracker Integrated
Asset Management
Even small facilities can have hundreds of terabytes of files across multiple hard drives, network locations, and online shared storage. Managing the access and locations of these files can be a challenge, wasting time searching that should be used for production.
Managed Cloud and LTO
Backup and Archive
Designed to complement the Facilis HUB shared storage server, Facilis Object Cloud is Facilis' latest line of integrated backup and archive that helps Facilis customers build a tiered storage network at an affordable price.